Soulsight. Design Strategy
Welcome to Wander, a space to explore the complexity of the world that's coming in collaboration with the best talent.
Company
A company of thinkers & doers
We are a Strategic Consultancy.
We help companies make business decisions through Strategic Design.
We explore new ways to create genuine value in every project, convinced that by challenging the status quo, we can implement more effective solutions.
We are guided by one question: Why not?
How we do it
We design with people, for people and by people
We share the tools and abilities through our own methodology to solve complex problems. We approach the best Solutions through prospective research, keeping an open and collaborative mindset with other industries to widen our knowledge and gain creativity.
Vision
We will help you navigate social and tech shifts, to create meaningful strategies for growth.
Culture
We define and share the basis of the relationships between people inside and outside the organization.
Business
We connect with the real needs of people and delivering ethical, human, and radical solutions.
WANDER
Become a wanderer to thrive in an uncertain world
At Soulsight we have created a new framework for in-depth understanding of complex phenomena in the contemporary world.
A new perspective to boost the movement to humanize the way we work, enhancing the talent and serendipity of always-changing 21st century.
WANDERBEING
A place to explore the essence of human leadership. A program designed to enhance human capacity to tap into the world around us.
Wander
A place for collaboration between companies who want to explore in depth and find opportunities that ensure a positive impact on the future.
Works
We design simple solutions for complex problems
BBVA
HUMANIZE A BANK BY TRANSFORMING IT DIGITALLY
Designing mobile banking that responds user's needs even before they are raised.
MAPFRE DIGITAL HEALTH
SAVIA: HEALTH THROUGH A DIGITAL SERVICE
Creating a new business model with a high impact on society.
MAHOU SAN MIGUEL
INTEGRATE SUSTAINABILITY INTO THE CORE OF THE ORGANIZATION
Integrate sustainability through a trasversal collaboration and the commitment of the board.
SIEMENS GAMESA RENEWABLE ENERGY
TO ESTABLISH A TRUST-BASED CULTURE
Align & integrate the legacy of two big companies in more than 12 countries.
MINSAIT
DESIGN THE FUTURE OF RETAIL IN THE CONSUMER GOODS SECTOR
The future of consumer goods lies in leveraging the emotions of the shopping experience.
BANCO DE ESPAÑA
REDEFINING THE INTERNAL BANK BIDDING PROCESS
To improve internal processes by the alteration of their assets, collaboration and changing working mindsets.
IKEA
DESIGN IKEA'S FUTURE STORE
Envision the store of the future while defining key assets.
BALLANTINE'S
DEFINING "THE NEXT" TERRITORY AND HOW TO NAVIGATE IT
Find new spaces or territories that are appealing to consumers where the brand feels at home and legitimized to increase its business.
BBVA
EXPANDING COMMUNICATION STRATEGY IN BBVA NETWORK
Expand TCR (transparency, clarity and responsibility) as a Communications strategy in all BBVA offices as a part of BBVA cultural transformation.
Ferrovial
NEW BUSINESS MODEL ABOUT MOBILITY
Diversify Ferrovial services with mobility as a service ensuring a positive impact in cities mobility.
Team
We all are hybrid thinkers
We are all hybrid thinkers. We combine different disciplines like business, design and social sciences and work hand in hand with out clients' teams in order to share discoveries, design new ways of work and to make sure that organizations capitalize on that knowledge.
Clients
We've had the pleasure to work together with some remarkable brands
Abanca • Alsa • Axa • Banca March • Bankia • BBVA • Carrefour • Cartier • Cinfa • Desigual • Enagas • Ferrovial • Google • Iberdrola • Ikea • Ing • Liberty • Mahou San Miguel • Mapfre • McDonald's • Mediamarkt • Minsait • Mondelez • Movistar • Naturgy • Nationale Nederlanden • Orange • Pernod Ricard • Repsol • Roche • Sabadell • Siemens Gamesa • Unibail-Rodamco-Westfield • Unicef • Viesgo • Vodafone
Countries we've worked in
SoulCulture
Soulsight Thoughts & Events
CreativeMornings/Madrid
TRADITION
Diego Apesteguía, de Rotulación a Mano, sobre la tradición y la innovación en la rotulación.
YOROKOBU
Para ser guapo hay que creérselo
Necesitamos contarnos historias de progreso y visiones optimistas para que sucedan.
SOULSIGHT Thoughts
EXTENDER EL PRESENTE ES DECIDIR EL FUTURO
"Si anticipamos el problema diseñaremos la solución", la obsesión es sencilla pero ineficaz… porque el futuro no existe.
Soulsight Thoughts
EL LÍDER PERFECTO ES IMPERFECTO
Todos fallamos, nos equivocamos y tenemos la opción de recomenzar.
SOULSIGHT Thoughts
LAS RELACIONES QUE NOS MUEVEN Y CONMUEVEN
Lo interesante de los movimientos es que hablan de cambios y afectan a las personas.
NEWS
De Verti a Savia: un paso más para transformar Mapfre en plataforma digital
22/02/2020 @ 4:59
Crisis, ciudades y sostenibilidad lingüística.
El valor positivo de un periodo de crisis, las ciudades–no-ciudades en el siglo XXI, la importancia de mantener los idiomas que están desapareciendo…

#soulsightlife #newsletter

https://t.co/9hlcaDhxGw https://t.co/V6dQDGaDK5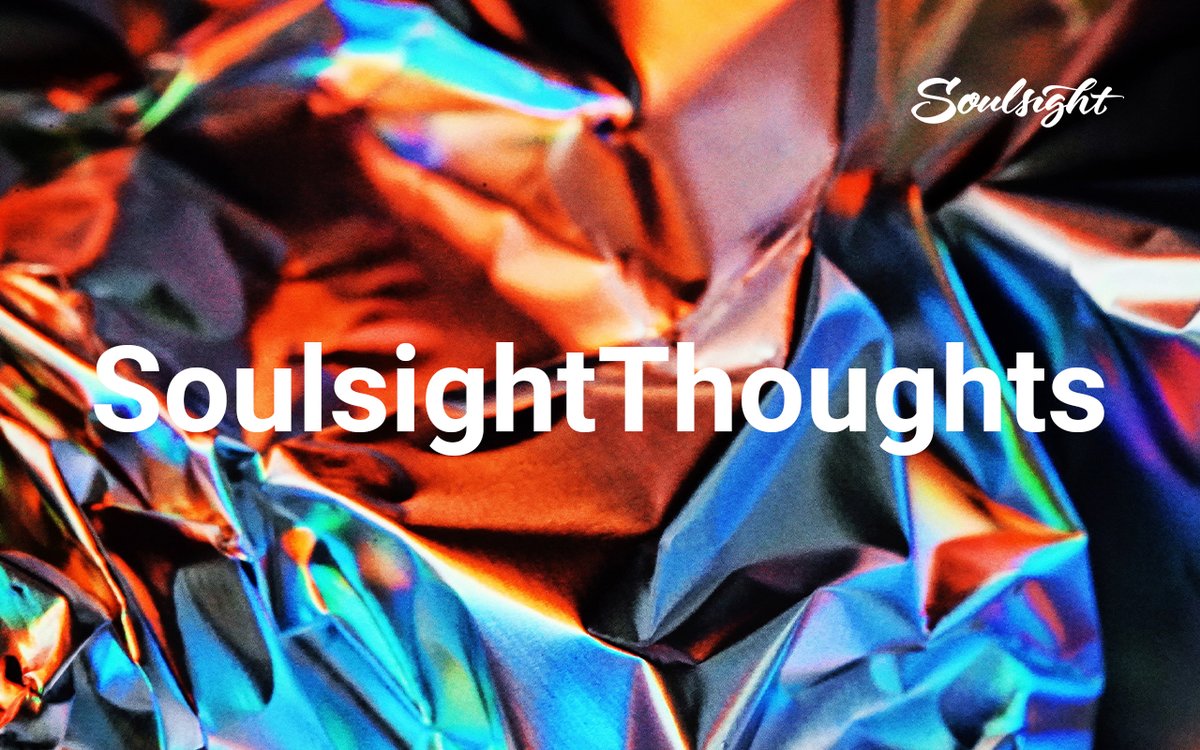 21/02/2020 @ 5:53
Finalizamos la semana en una conversación abierta entre Nuria Morales y los asistentes de @APDasociacion sobre #liderazgo. En la sesión de "LOS LÍDERES DEL FUTURO" la co fundadora de @komvidakombucha hablará de cómo trabajar de manera más humana en la charla "LIDERA TU PROYECTO" https://t.co/okDyuUVvIO